CLICK HERE to download the Friday Seniors PDF Application
Bunker Hills extends the opportunity for the Senior League play to Friday mornings. An informational meeting will be held in the spring. Attendance is encouraged as this league will be limited to 120 players.
League Membership: $60 or $10 with membership in the Wednesday Senior League.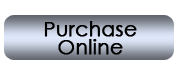 For more information regarding the Friday Seniors League, please contact:
Dan Sainio
PGA Apprentice
763-755-4141
or email